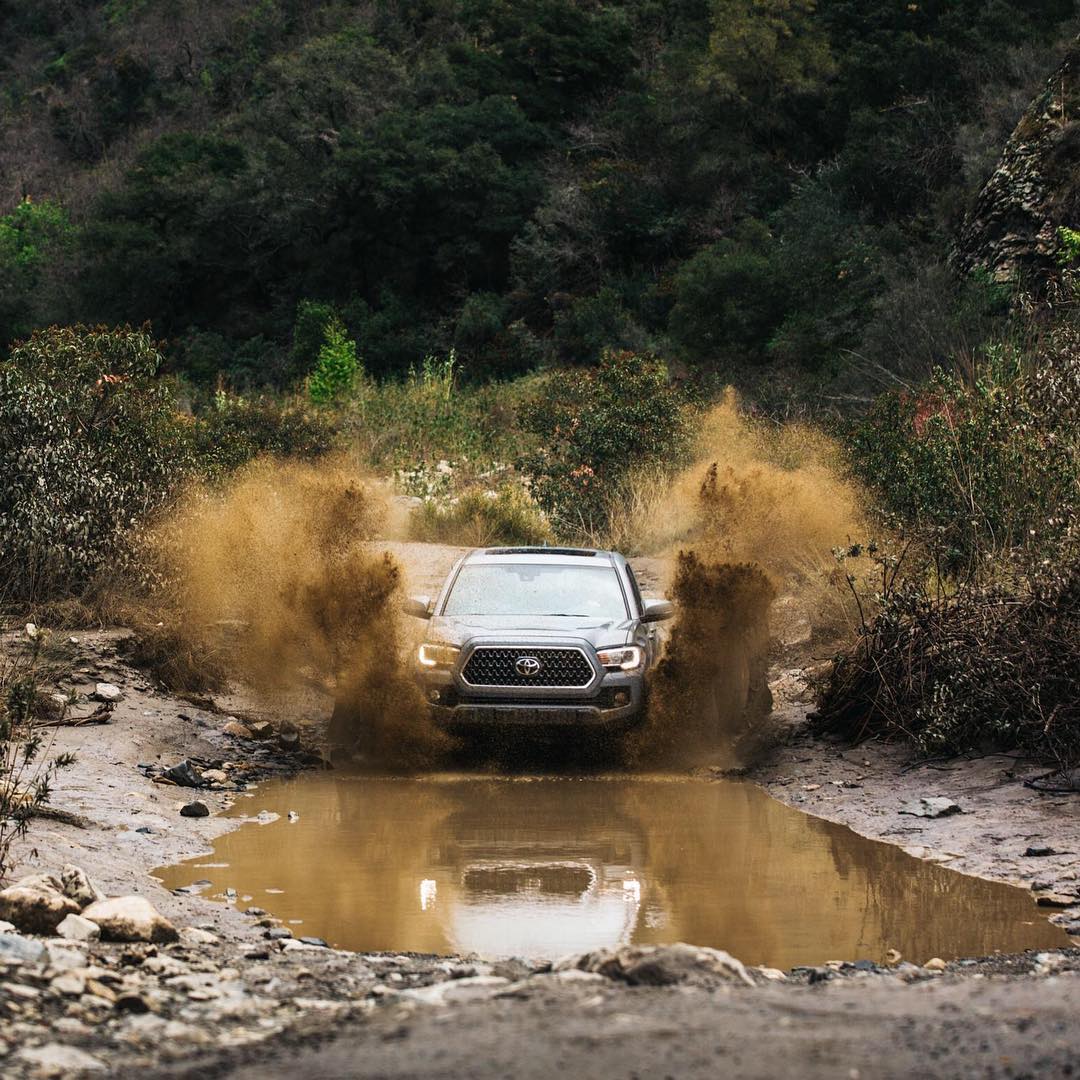 It's about time to buy yourself a new car. While your old car has been there for you and lasted this long, all good things must come to an end. Your life demands a stable car, something strong that can get you through anything. But where can you find a vehicle that really does it all? Don't worry, we've got you covered. Nothing beats the strength and reliability of a 2019 Toyota Tacoma. As a strong truck with a smooth drive, imagine how buying a new Tacoma in Lafayette, LA really feels! Liberate yourself at Courvelle Toyota.
Features And More!
The 2019 Tacoma is a truck you can really rely on! But what makes it one of the best trucks around? There are so many reasons—why don't we talk about it?
A standard 2019 Tacoma SR comes with more features than you'd ever believe. The SR comes with several kinds of airbags and anti-lock brakes for safety purposes. Additionally, you'll never have a smoother drive with a six-speed automatic transmission and 16" styled steel wheels. A truck should have some real power— drive powerfully with an intense 2.7L I-4 159hp engine. But power doesn't mean you can't have comfort. Finish up your experience with cruise control, DRCC distance pacing, traction control, electronic stability, and a good air conditioner. And, remember, that's all standard!
Everyone loves choices, so why should your Tacoma be any different? When you're buying a new Tacoma in Lafayette, LA, all the trims and color options give you the truck you really want. On top of 11 different colors, the available models are as follows:
SR

SR5

SR V6

SR5 V6

TRD Sport V6

TRD Off Road V6

Limited V6

TRD Pro V6
These powerful vehicles start at $25,850 at Courvelle Toyota. Currently, we also have a special manufacturer offer on the table. Select models are available for a $1,000 and 1.9% APR for 24 months. Get yours today!
Trade-In Your Old Car!
One beautiful thing about Courvelle is when a car catches your eye, you can turn in your old vehicle for a True Cash Offer™. Enter your car's condition and details to see its value, confirm with a Certified TrueCar Dealer, and then trade it in for a new Toyota Tacoma! It's a super easy process for a deal of a lifetime.
Buy Your Tacoma At Courvelle Today!
When the time is right, find yourself buying a new Tacoma in Lafayette, LA from our professionals at Courvelle! Do you have any questions for us before you make your purchase? No problem, just call 888-229-4725 or contact us online. Our sales team will get back to you as soon as possible. Check out more trucks at Courvelle and find the vehicle of your dreams.