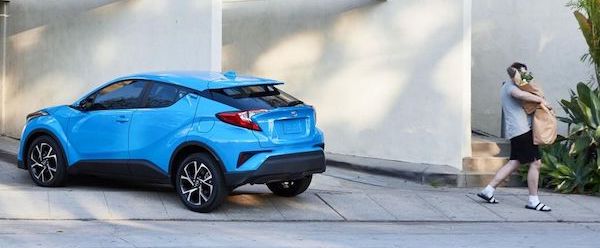 Shopping for a used car can be a real head-scratcher. Some cars just don't reach your standards. But that doesn't mean you should settle for a run-down, old lemon! Trust in a car dealership that really knows the cars they're selling.
Courvelle Toyota
has everything you need when searching for a used auto in Opelousas. Check out our current stock and find a special car for you.
Our Wide Variety of Used Autos In Opelousas
At Courvelle, we pride ourselves on our diverse selection of
used cars
. Not only do we provide used Toyotas, but we also have other big names such as
Nissan
and
Buick
. At the present time, we have makes and models as recent as 2019 and older than 2009. We're constantly adding more to our list, so be sure to check in regularly to encounter your perfect used auto in Opelousas.
Used Car Details And Resources
We know how important it is to have all the information in front of you before a large purchase. That's why we present all the information our customers need. Each listing lists the engine type, mileage, MPG range, exterior color, price, and stock number. Some select vehicles also list the interior color and have a video available to view.
More information can be found with a vehicle's Carfax. Most of our listed cars have a Carfax available on the vehicle detail pages. These Carfax report also shows the difference between a normal Carfax and if the car was previously owned by only one person. For example, this
2009 Jeep Wrangler Sahara SUV
. This Carfax clearly shows us that this car has never been in an accident and only had one previous owner.
Lastly, our used car listings have features to help you in your search. You're able to save a car to view later or get price alerts for certain vehicles. Keeping tabs on your favorites ensures that you'll never miss out. Additionally, you have the choice to get an ePrice, apply for a
trade in
, or
pre-qualify for a car loan
. We want to ensure that you find the car of your dreams. So look for your next used auto in Opelousas!
Get The Best Used Auto In Opelousas
Finding the right used auto in Opelousas is easier than you'd think! You just have to drive down to Courvelle Toyota. Our selection of cars changes regularly, so it's best to stop by our dealership to get the full experience.
Have a question about a specific model? Please call (888) 229-4725 or use our
online form
to contact us directly. Our sales professionals will be with you shortly. Our hours are 7:30 a.m. til 6 p.m. during the week and 7:30 a.m. til 3 p.m. on Saturdays. Find your dream car today!